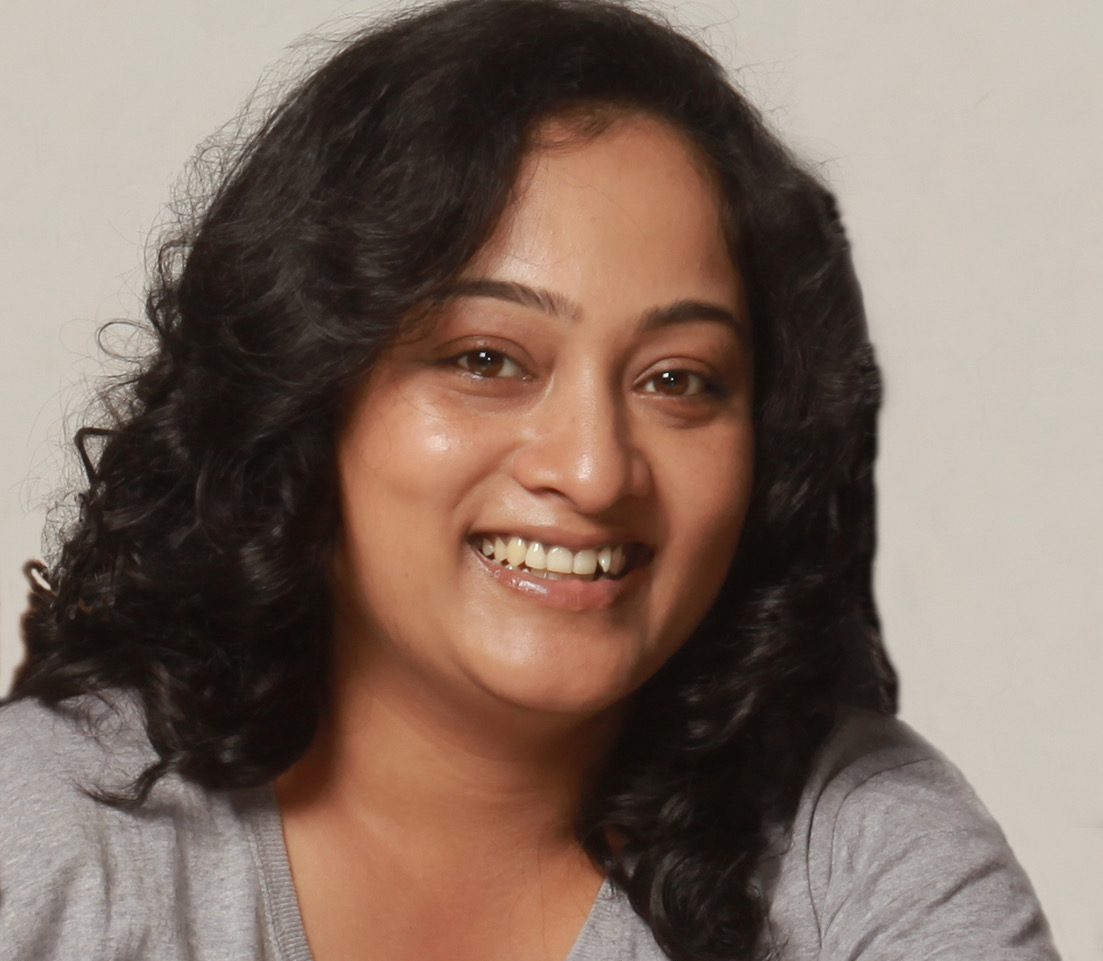 Reshmi Sarkar – Cinematographer
Born to succeed. Passionate. Unstoppable. Reshmi Sarkar is a cinematographer of substance in the Indian film industry.

Her love for the camera and keen eye for interesting detail led her to study Mass Communications and Film Studies at St. Xavier's in Kolkata. She hasn't veered away from her goal to be one of India's top women cinematographers ever since.

Reshmi Sarkar's cinematographic talent and hard work have earned her the privilege of working the camera department along side some of the most distinctive directors in the Indian film industry, like Rituparno Ghosh (Antarmahal, 2003) and Shaad Ali (Bunty aur Babli, 2004). Her creative camerawork has seen her selected to work as associate cinematographer with eminent Indian film industry personalities such as Binod Pradhan and H.M Ramachandra. To perfect her artform, Reshmi went on to study Motion Picture Photography in the Film and Television Institute of India, Pune in 2005.

Among Reshmi's many filmographic achievements is her diploma film, "Motorbike", which was featured in Indian Panorama 2010, and was screened at both the International Film Festival of India (IFFI Goa) and Pune International Film Festival (PIFF) in 2010. Revealing her keenness to work in different regional cinema industries, Reshmi's debut feature film as a cinematographer was an independent film in the Kannada language called Ring Road. Released in 2015 and directed by Priya Belliappa, the movie is a psychological thriller, which is loosely based on a true-life crime that took place in Bangalore. Her other camera and electrical department work in the Hindi film industry include popular movies like Aasma, Mausam and Hate Story 3.

Today, Reshmi is living her cinematographic ambitions through inventive work that she has completed in both fiction and nonfiction. Reshmi delights audiences through her compelling cinematography that has seen her make diverse types of advertisements, corporate videos, documentaries and travelogues.

Reshmi Sarkar currently lives and works in Mumbai, India, where she continues to carve out a niche for herself in the world of motion picture photography.