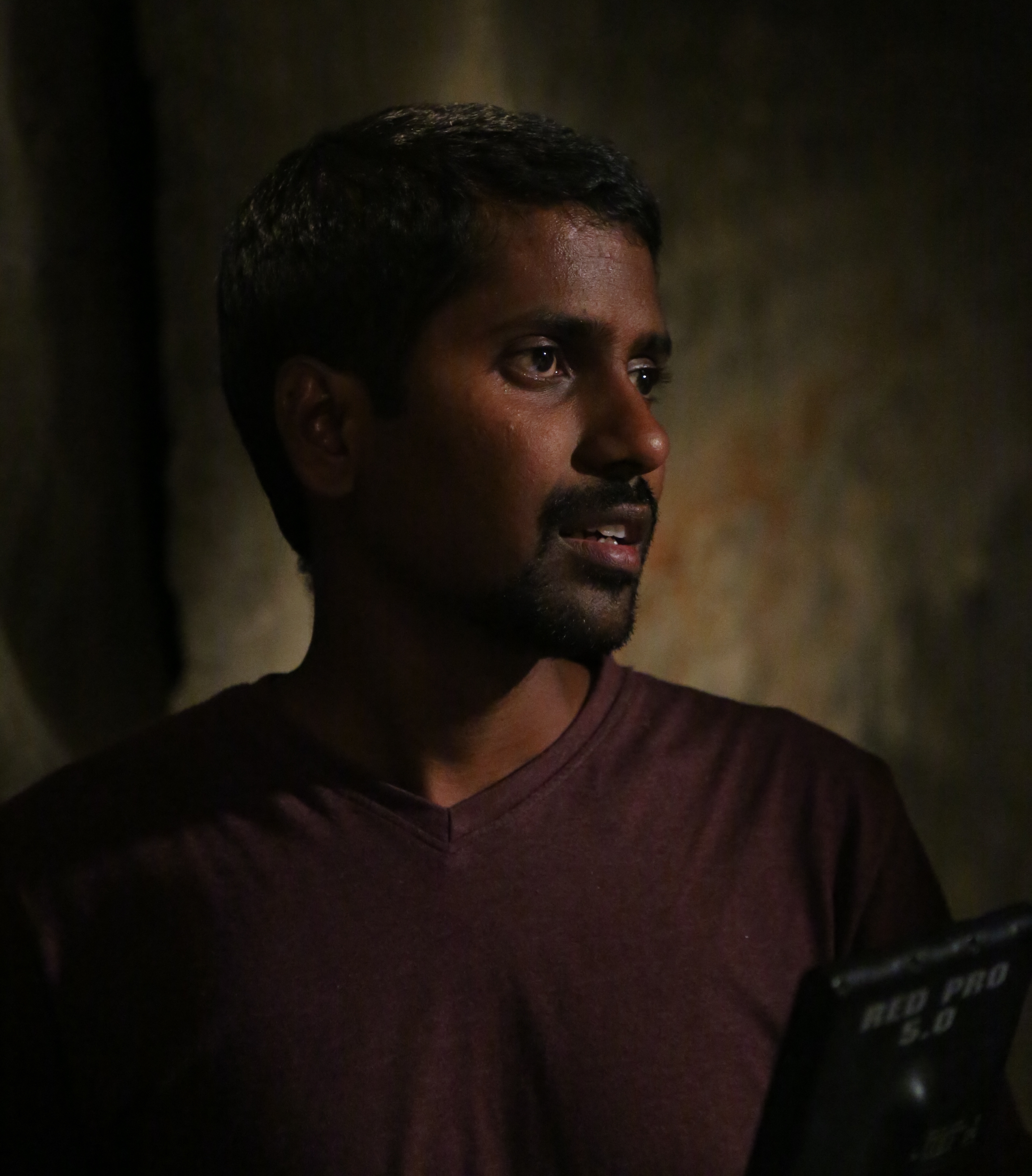 Srikanth Kabothu – Cinematographer
Artful storytelling and innovative camera techniques have propelled Srikanth Kabothu as an Indian film cinematographer of excellence.

Making motion pictures aesthetically pleasing is a job that can be riddled with challenges, but Srikanth masters them all with his fabulous camera work.

Srikanth Kabothu's early fascination with cinema led him to pursue a Bachelor's Degree in Mass Communication from Osmania University. He was very clear about what he wanted from life and kept on the track with more qualifications in his field. He then went on to complete a post graduate diploma in Cinematography and Film & Video Production from the prestigious Film and Television Institute of India (FTII) in 2014. He met many notable film fraternity people there and each one inspired him to be on a path he is today

Since then, Srikanth has gone on to reveal his mastery with the lens with works like Odh, Zero by Zero, and Two Brothers: Do Bhara. Two Brothers tells the tale of the victims of the 1984 riots, and went on to be screened at the Busan International Film Festival for its sombre telling of the subject. The film won the Best Jury Film Award and Honourable Jury Award at several film festivals. Of Love and Artistry was a documentary where Srikanth worked in the editorial department as a colourist. This 2017 film was all about capturing the lifestyles of folk artists from Rajasthan, helping them get a national stage for their performances. Srikanth's work was appreciated greatly and that went on to bring him other brilliant opportunities.

Srikanth Kabothu currently lives in Goa where he works on documentary films, feature films and short films. His keen drive to work on more cinematic masterpieces sees him willing to travel wherever he can be of value. He has travelled far and wide to capture the best of art. We are glad he is part of the Pictures Unfold Team, enriching us with his experience.