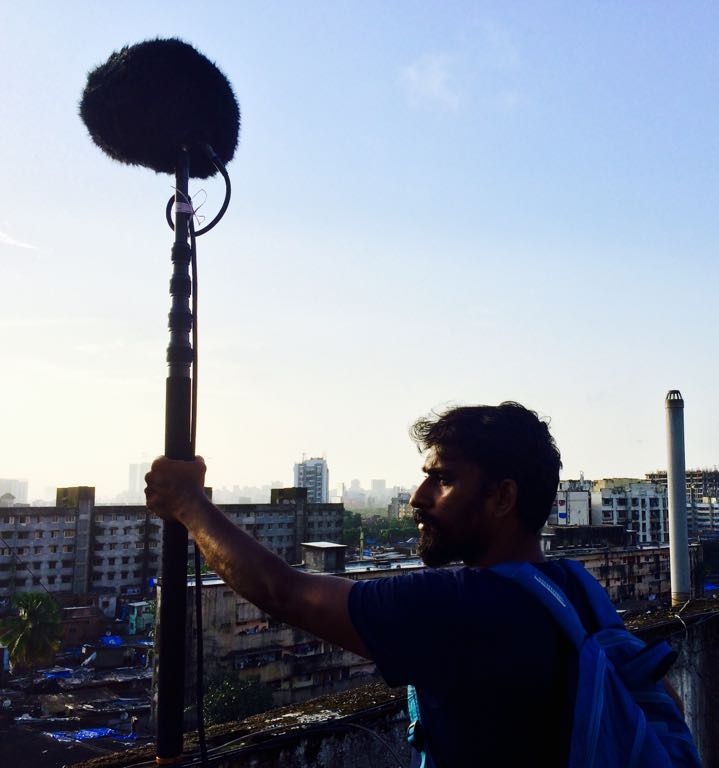 Anthony Ruban – Sound Designer
In a world of noise, Anthony Ruban finds the perfect sound that truly resonates with a film.

Anthony Ruban is a sound engineer with the Indian film industry, who fully believes that sound encapsulates a film's true essence. Ruban improvises his audio techniques to match the subject of the film so that the end effect is one that is as intrinsic to the film's plot as the script itself.

Having completed his undergraduate degree in Physics from Loyola College in Chennai, Ruban soon discovered he wished to do more in the world of audio and films. He went on to learn Sound Recording and Sound Design from FTII (Film and T.V Institute of India). Ruban's sound design career took off with the short film Thread in 2009, directed by Lilium Leonard. This was followed by the Marathi movie Deool, directed by Umesh Vinayak Kulkarni in 2011. Deool went on to win national awards for best actor, best dialogue writer, and best film.

Having made his mark on the national film scene, Ruban was selected to design the sound for Peddlers in 2012, directed by Vasan Bala. This film found international acclaim and was screened at the Cannes Film Festival.

Ruban's audio engineering found commercial success in Yash Raj Production's Aurangzeb, and starred Arjun Kapoor, Prithviraj Sukumaran, Swara Bhaskar and Sasha Agha in the lead roles. It was with the Tamil film industry that Ruban really made his mark, having worked on the audio for films like Magalir Mattum, Madras, Dear Dad, Kabali and Kaala.

Working on films like Kabali and Kaala, with superstar Rajnikanth in the lead, has given Ruban the impetus to realise his creative energies to the fullest. In Kabali, Ruban added a Malaysian flavour to the sound score of the film, since it was based in the country. In Kaala, he travelled all the way to Dharavi to get a feel for the local culture and borrow local sounds that could be interspersed with the dubbing to produce a realistic soundscape.

It is the realism of his sound style and the way it blends with the script, characters and movie soundtrack that makes Ruban's sound design potent. His hard work and complete focus have given the movies he has worked on their unique charm. Ruban's sound techniques are sure to bring success to any movie he works on and keeps audiences looking forward to the next powerful background track.
Antony Ruban's Social Profiles