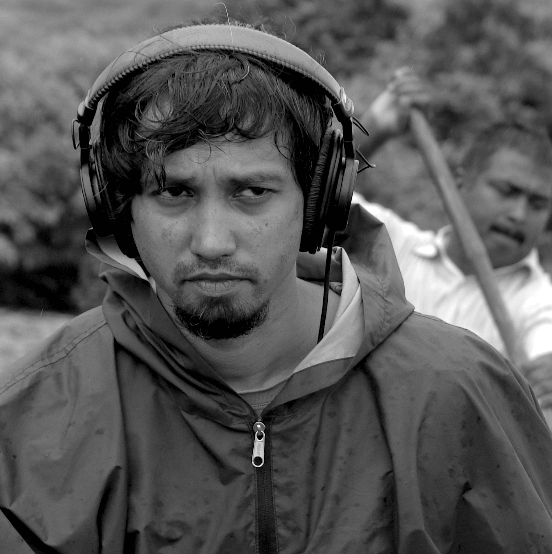 Christopher Burchell – Sound Designer
Having formally studied painting, Christopher Burchell has been working with sound as a medium of for the last 17 years. Amongst the celebrated directors he has collaborated with are Velu Viswanadhan, Pavitra Chalam, Gitanjali Rao, Deepa Dhanraj, Sandhya Kumar and Karma Takapa, to name a few.

In 2014, Christopher Burchell was awarded Best Sound Recording at the Mumbai International Film Festival (MIFF) for Have You Seen The Arana?, directed by Sunanda Bhat. In 2017, he was awarded the National Film Award for Best On-Location Sound Recording for Remembering Kurdi, directed by Saumyananda Sahi.

He works with location sound recording and sound postproduction for documentaries, fiction films, and television. Christopher also works on audio installations, music, and other visual art.

Christopher Burchell has also illustrated a story `Without Permit, Entry Prohibited' by Vidyun Sabhaney & Christopher Burchell, as part of India's first non-fiction graphic novel; First Hand-Graphic Narratives from India, Volume 2-Exclusion, which was published in 2018.

He has also collaborated with Maraa, a media, and arts collective, producing an album released December 21, 2018, and design the live performance installation for music by BangaloREsident program of Goethe-Institute Bangalore; Carlos Andres Rico in collaboration with Narayanswamy, Muniraju, Madhuri and Jagdeesh from MoonArra, Parmita Mukherjee and Veecheet Dhakal from Gauley Bhai.


Christopher Burchell's Social Profiles