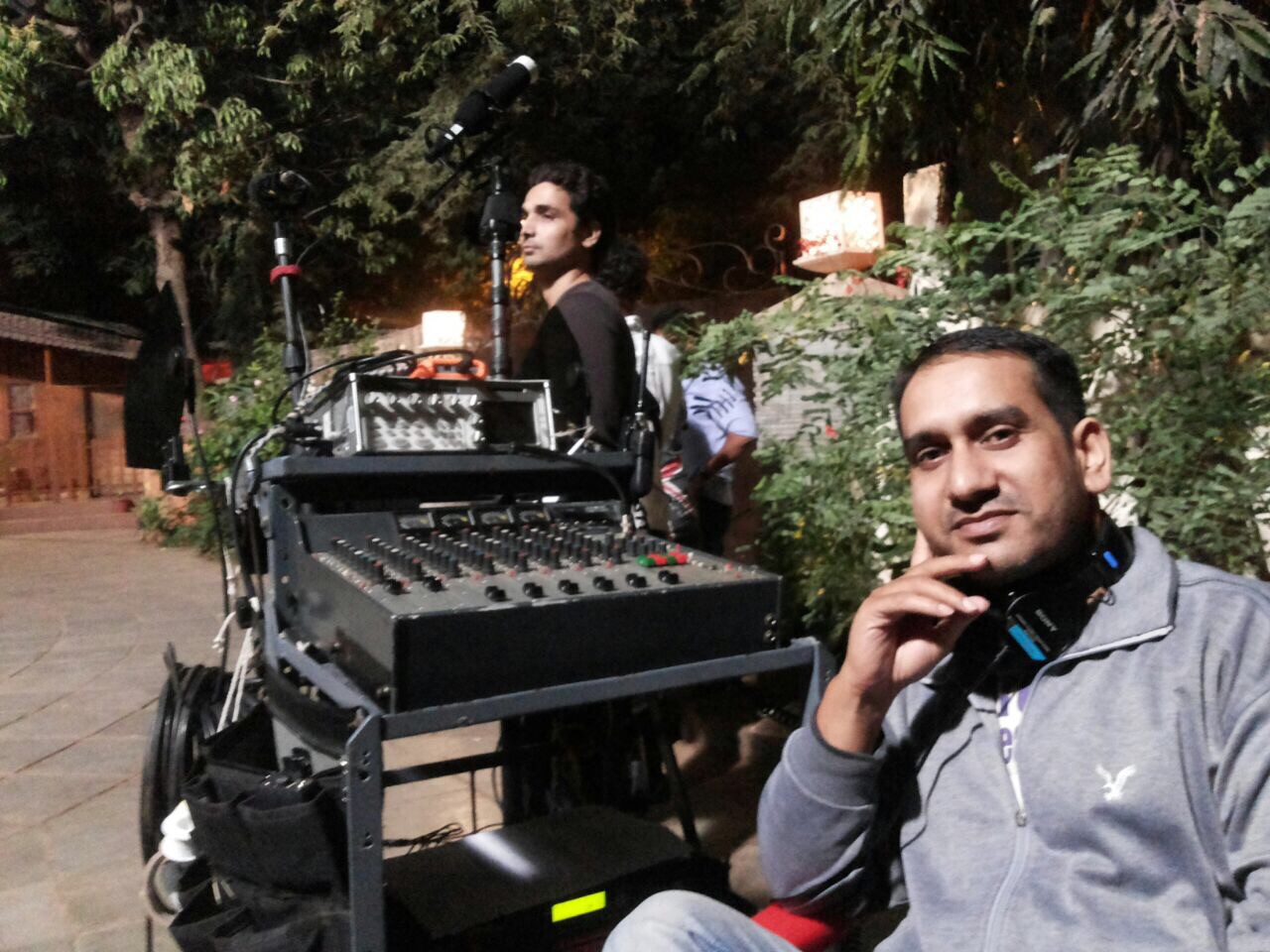 Sanjay Chaturvedi – Sound Designer
Exploring the variances in sound to make brilliant distractions in cinema that vibe with an entire script, Sanjay Chaturvedi is a sound designer with a difference. A versatile film aficionado who decided to make a profession out of his passion for cinema, Sanjay Chaturvedi has been delighting audiences with his powerful sound techniques on the big screen for several years now.

Sanjay Chaturvedi completed his degree in Sound Recording and Design from the Satyajit Ray Film and Television Institute (SRFTII) in Kolkata. Since then, he has proved his merit as a fine sound recording artist and designer in several feature films where he has worked as boom operator, dialogue editor, sound editor, sound effects editor and sound designer.

Some of his most outstanding work has been for major productions like 102 Not Out starring Amitabh Bachchan and Rishi Kapoor, Noor, 3G, Dekh Tamasha Dekh and Tukka Fitt amongst many others.

Sanjay started off as Sound Assistant in Honeymoon Travels, 2007. That year he also worked as a sound editor in that year's superhit – Om Shanti Om. 2008 was no different. Right from being Effects Editor in 2008 to being Dialogue Editor in Dostana, he wore many hats of varying colors. We went to give more hits in 2009 with Dostana, Luck by Chance, Wake up Sid and the blockbuster 3 Idiots. He was the dialogue editor for Karthik calling Karthik as well as Kites in 2010. 2011 was another big year of success for him as he got recognition for his work in Zindagi Na Milegi Dobara. We can go on listing his big hits and famous work. Every year brought with itself some exception new opportunities for Sanjay Chaturvedi.

Sanjay Chaturvedi currently lives and works in Mumbai, where he continues to design sound for feature films, short films, and advertisements. He brings with him a versatile experience and we are proud to have him as part of the Pictures Unfold crew.
Sanjay Chaturvedi's Social Profiles